As of September 14, the third edition of the Michal Spisak International Festival has begun! The theme of the event, which commemorates the composer from Dąbrowa Górnicza, is "Classics and Neoclassics." The festival will last until October 22 at the Zagłębie Palace of Culture in Dąbrowa Górnicza!
The inauguration of the festival was a musical and literary evening "For Michał Spisak's Birthday," which took place on September 14 at 6:00 pm in the convention of the Scena/anecS series, which means that the artists – Sonos Quartet and Adam Woronowicz – sat with the audience on the main stage of the Zagłębie Palace of Culture. The audience could hear works by Haydn, Lessel, the world premiere of "Poem on Polish Themes" by the young composer Piotr Pudełko, as well as numerous musical anecdotes told by Adam Woronowicz. It was an unforgettable evening! We invite you to view a photo-report of the event by Marek Wesolowski, which you can find in the Multimedia tab.
More about the festival events can be found HERE.
The festival was co-financed by funds from the Ministry of Culture and National Heritage from the Cultural Promotion Fund.
SPONSOR OF THE CONCERT: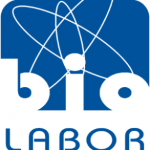 MAIN SPONSOR OF THE FESTIVAL: