Kochani Moi! / My Dear! – musical and literary evening
18 September, 5:00 p.m.
Stage of the Theatre Hall of the Zagłębie Palace of Culture
"Kochani Moi!" / "My Dear!" – a phrase which expresses so much respect, cordiality, and tenderness! This is the way Michał Spisak addressed his friends in his letters, and this is also the title of the musical and literary evening, during which we will recall Michał Spisak's words from the past, addressed to people close to him. Letters are a unique memento, telling a lot about the composer's life, as well as providing a lot of emotion, which is why they require a special setting. We would like to invite you to a performance and concert in one, during which we will hear fragments of Michał Spisak's letters to friends in the interpretation of the outstanding actor and movie star Zbigniew Zamachowski.
Soprano Ewa Biegas together with pianist Grzegorz Biegas and the Airis String Quartet composed of: Aleksandra Czajor- Kowalska (violin), Grażyna Zubik (violin), Malwina Tkaczyk (viola) and Mateusz Mańka (cello) will grace the performance with a presentation of works by Spisak and his heartfelt friends Grażyna Bacewicz and Henryk Mikołaj Górecki. A unique atmosphere will also be created by a specially illuminated revolving stage on which the audience will be seated together with the artists.
It will be a nostalgic and magical event!
Tickets for the event available HERE.
Performers:
Ewa Biegas – soprano
Grzegorz Biegas – piano
Zbigniew Zamachowski – actor
Airis String Quartet composed of:
Aleksandra Czajor-Kowalska – violin
Grażyna Zubik – violin
Malwina Tkaczyk – viola
Mateusz Mańka – cello
Ewa Niewiadomska- hosting
The program includes:
Michał Spisak
– String Quartet No. 2
Grażyna Bacewicz
– Piano Quintet No. 1
Michał Spisak
– letters to friends
PARTNER OF THE EVENT: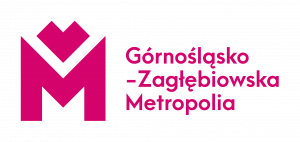 ---