A series of open-air concerts "W Zieloną gramy" (literal translation from Polish – "In the Green we play")
There is nothing more pleasant than communing with beautiful music in the face of nature. All you need is a deckchair, a loved one for company and one of the concerts of the "W Zieloną gramy" series, the August edition of which will belong to the Second Michał Spisak International Festival! Every Saturday in August at 5 p.m. in the Dance Circle of the Zielona Park in Dąbrowa Górnicza there will be public concerts with classical music in a light, pleasant and intimate setting. Experience different musical eras performed by acclaimed artists.
---
404C Quartet – Czar wielkich czar
27 August, 5:00 p.m., Dance Circle in the Zielona Park
The last concert in the series "W Zieloną gramy" / "in the Green we play" will enchant us with the unique sound of brass instruments! The brass quartet named 404C introduces a completely new quality of music. The ensemble has chosen an original and unusual – for its instrumental line-up – repertoire, which has proved a remarkable success. The concerto will be played as part of the Second Michał Spisak International Festival. We will hear transcriptions of well-known and well-liked pieces, ranging from Renaissance style to contemporary jazz standards and pop music. The August concerto will constitute an exceptional event – we will hear the premiere performance of a work composed in tribute to the Patron, by Jarosław Meisner, entitled "Tribute to Michał Spisak". The 404c Quartet takes its name from the 'practice room' at the Academy of Music, where trombonists and tuba players have been based for many years. Formed in 2020, the ensemble is made up of university lecturers Michał Mazurkiewicz, Jarosław Meisner and Jakub Sznajder. It is completed by this year's graduate – Eryk Mencner.
Performers:
Jakub Sznajder – tuba
Eryk Mencner – trombone
Jarosław Meisner – trombone
Michał Mazurkiewicz – trombone, hosting
The programme includes:
Thomas Morley – My Bonnie Lass
Thomas Morley – Now is the month of maying
Richard Wagner – Marsch from Tannhauser
Jarosław Meisner – Tribute to Michał Spisak
SPONSOR OF THE CONCERT: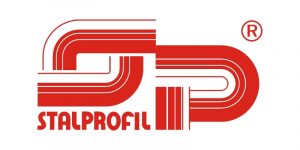 ---